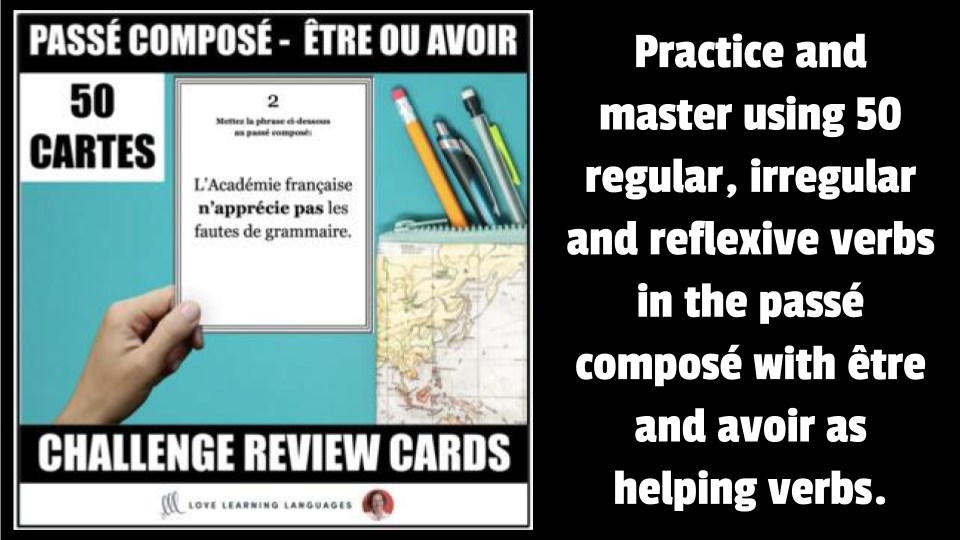 This is a set of 50 practice cards to help you practice and master using 50 regular, irregular and reflexive verbs in the passé composé with both helping verbs.
This set of cards provides an excellent way to review forming the passé composé for more advanced students who already know how to use avoir and être as helping verbs.
Each card displays a sentence in French in the present tense that students should restate in the passé composé.
Answer key includes English translations