❖ French lesson to learn all of the the various forms of TOUT ❖
This is a comprehensive French lesson on the different ways to use TOUT. Did you know that TOUT can be an adjective, an adverb, and also a pronoun? Many resources only include basic information and exercises using TOUT as an adjective. Sometimes it is difficult to find a resource that mixes up all of the many different ways to use TOUT, and when to pronounce the S on TOUS. For example, "Ils sont tous contents" means "They are all happy" while "Ils sont tout contents" means "They are very happy."

This lesson is included in my BUNDLED FRENCH LESSONS.

The following ways to use TOUT are covered in this resource:

⭐As an adjective: TOUT - TOUS - TOUTE - TOUTES
⭐With adjectives: TOUT - TOUTE - TOUTES
⭐With adverbs and expressions: TOUT
⭐As a pronoun: TOUT - TOUS - TOUTES

This French grammar lesson includes the following (everything is downloadable):

❖ 28 minute comprehensive video tutorial

❖ 4 pages of lesson notes based on the video lesson

❖ A shorter study guide with all of the essential information + a few helpful tricks

❖ 5 online multiple choice quizzes for a total of 100 fill in the blank sentences.

❖ 3 sets of practice cards (see examples and details below)

❖ An online multiple choice quiz with the same questions you see on the cards once you've had some practice using them. You also get a paper quiz option if you prefer to print out and fill in the blanks for a more challenging assessment.
Three sets of cards are included. One has sentences with blanks and multiple choice answers. These cards include the answer written upside down at the bottom of the cards.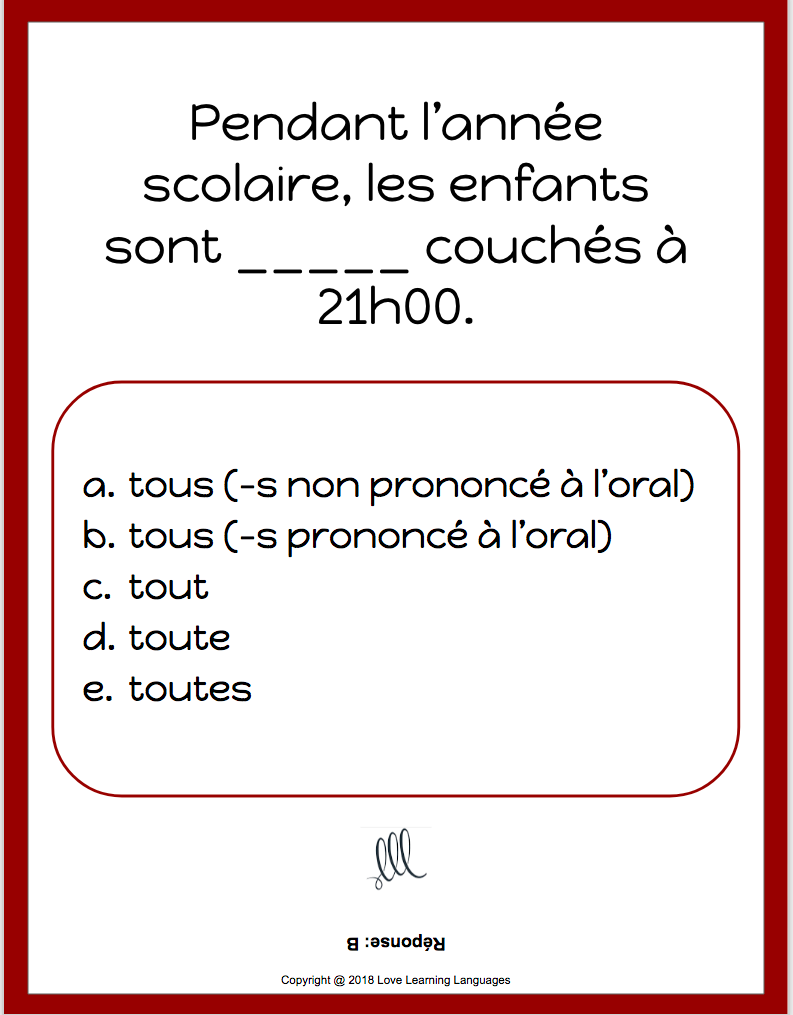 Another set is identical, but these cards don't include the answers at the bottom.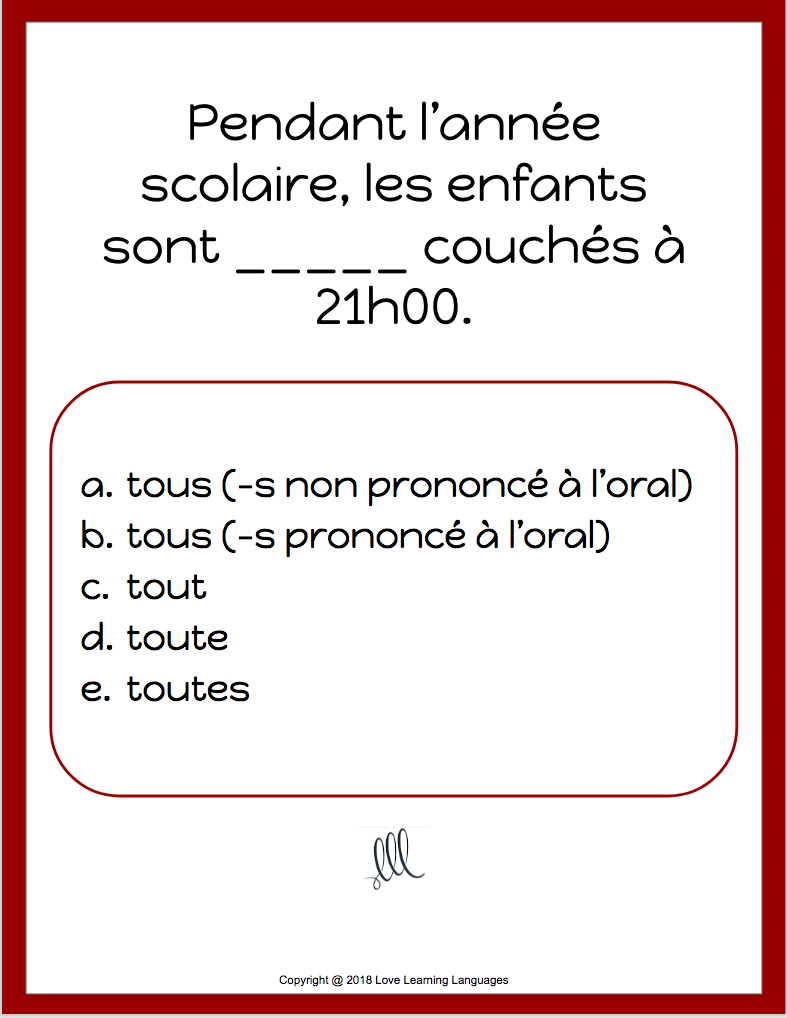 A third set includes the correct answer, an English translation, and a grammar explanation also in English so that you'll know exactly why this is the response.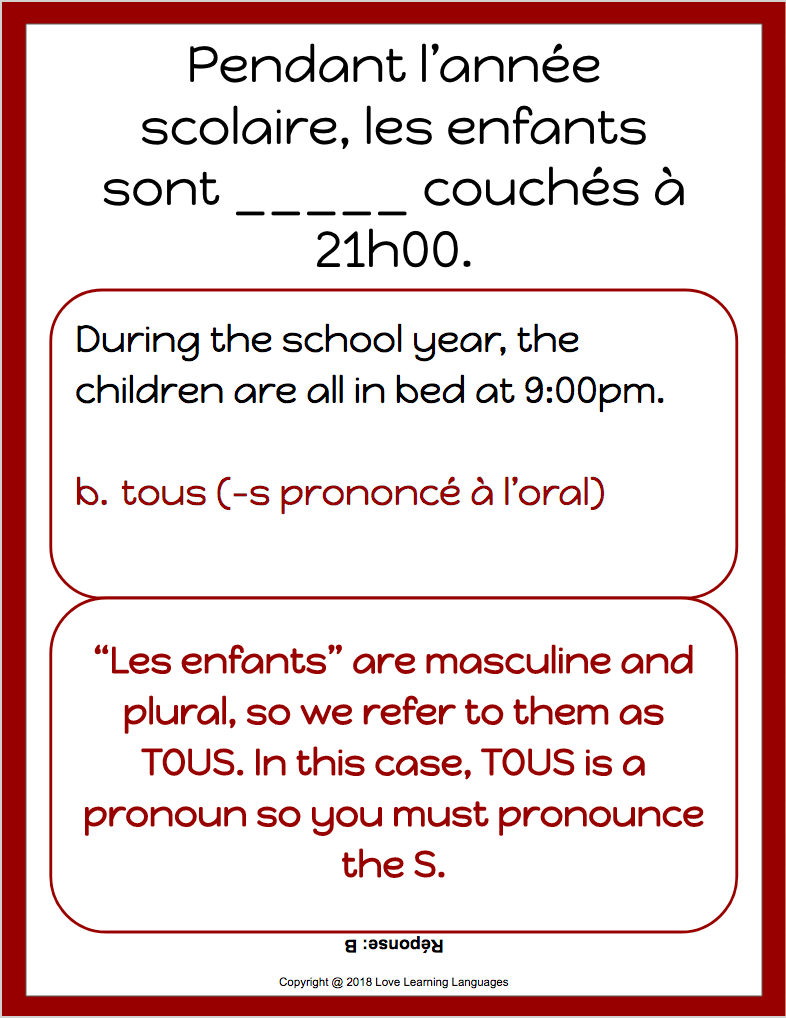 I've laminated the set that I use with my students so that I can pull them out time and again for a quick review. There are enough of them that you won't necessarily see the same ones over and over every time you pull them out. Don't want to print? That's ok, just use them on your phone or tablet!
Questions about this course? Just write to me: french@lovelearninglanguages.com