French Passé Compose: Regular verbs using AVOIR as helping verb
This is a French grammar lesson in which you will learn to master the passé composé of regular French verbs ending in ER, IR, and RE using the verb AVOIR as helping verb. You will learn many common, regular verbs in this lesson, and you will double your knowledge when you learn how to use the passé composé with different forms of negation. You'll never doubt yourself again when you see how simple speaking in the past can really be.....once everything has been explained in simple terms.
This lesson is included in my BUNDLED FRENCH LESSONS, and you can practice your listening skills using the passé composé with my 100 French regular verbs passé composé audio drill for conjugation practice.

Included:

Downloadable video lesson on the passé composé
Lesson guide with rules, examples, and quick tips
4 online multiple choice quizzes
75 practice cards with answer key
Step 1: Watch the video grammar lesson about the passé composé. Even if you are not sure how to translate this tense in English, by the end of this lesson you'll have a much better understanding. Before you watch the lesson, be sure to download your lesson guide where you'll find all of the rules and examples given in the lesson. You'll even get a few helpful hints, and it will be a handy guide to add to your study resources.

Step 2: You will have four online multiple choice quizzes to take. Each quiz has ten questions. Some include negation and others do not. One quiz focuses on ER verbs, another on IR verbs, another on RE verbs, and the last one combines the three. These quizzes will help you out a lot before moving on to the 75 practice cards when you'll truly master your new skill.

Step 3: Now it's time to really challenge yourself. I'm including a set of 75 practice cards (no multiple choice answers) to challenge you using all three types of regular verbs (and with negation)! Don't worry, an answer key is included so that you can easily check your work. I'm including a paper free version that you can open up on your device as well as a version with 4 cards per page that you can print and cut out in case you enjoy being away from the screen sometimes. You'll be able to use this resource anywhere to truly master the passé composé of regular French verb. You get two versions. One has helpful hints as to translation and the other does not. Here's what some of the cards look like: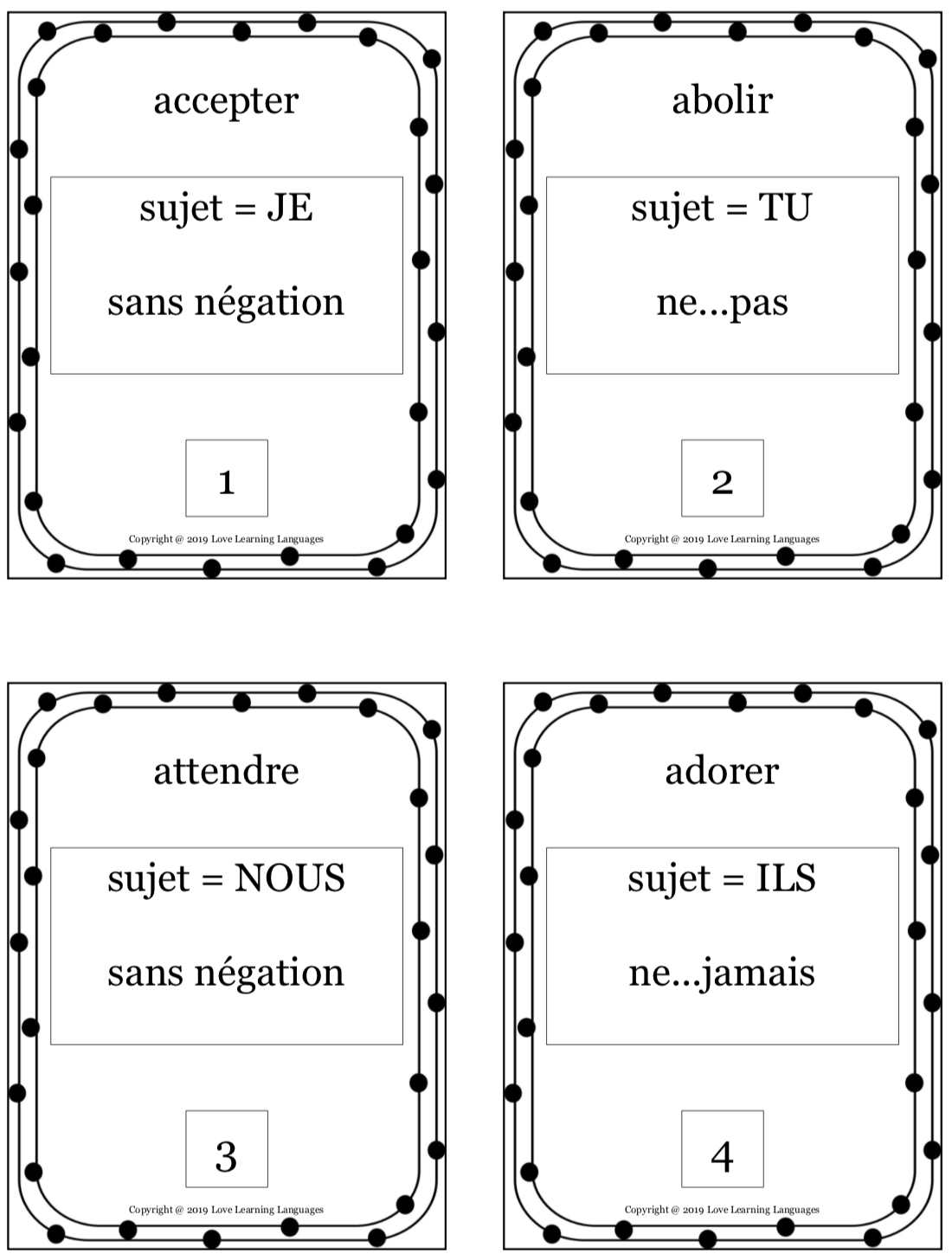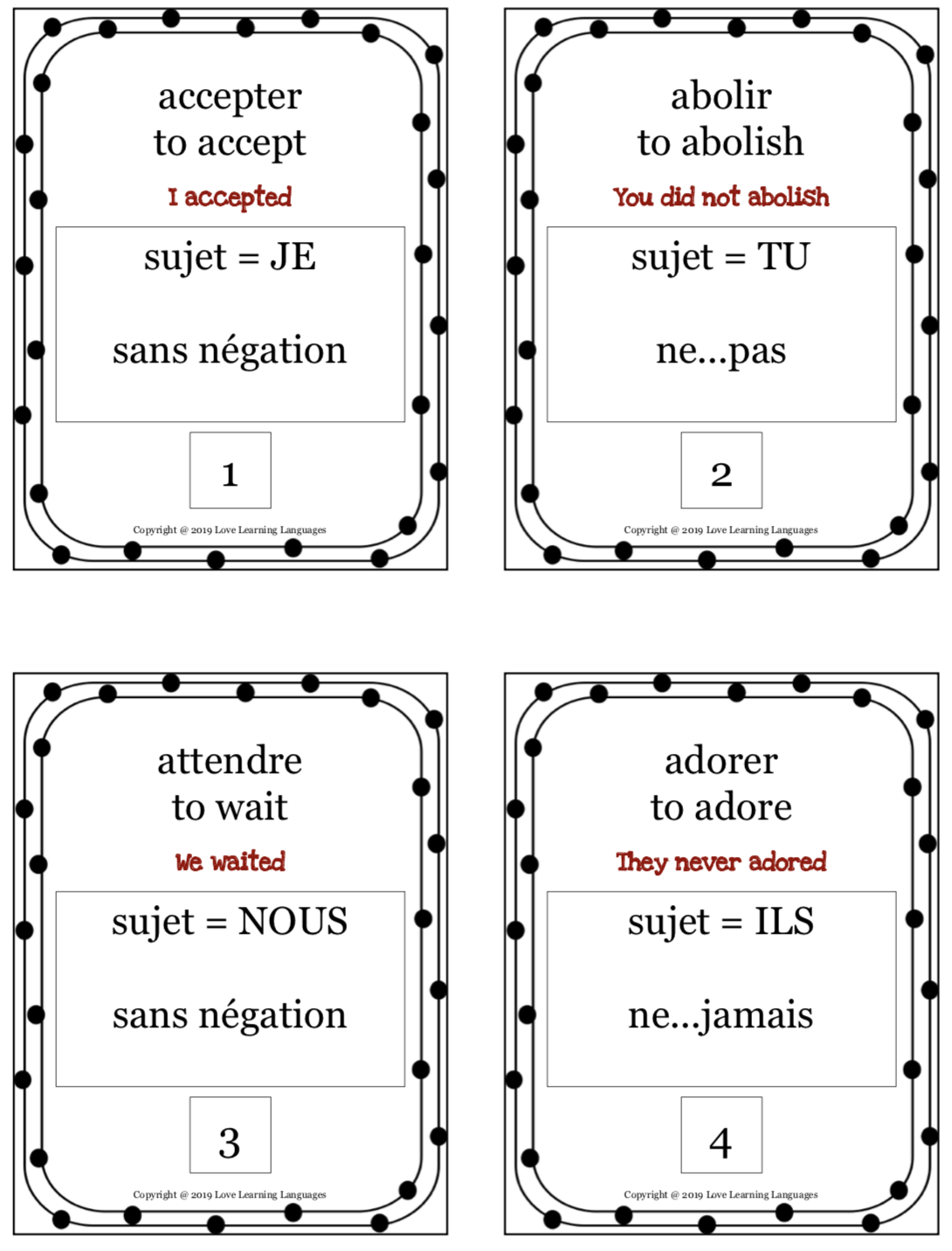 If you have any questions about this course or any of the others in the Love Learning Languages Academy just drop me a line: french@lovelearninglanguages.com