❖ French Verb FALLOIR ❖

❖ How to use FALLOIR without using the subjunctive ❖
In this French lesson for upper level beginners you will learn many ways to use the verb FALLOIR - NEED. You'll see the different meanings it can have and how to easily start speaking more like a French person when you want to express what you need. In this lesson I'll teach you how to talk about what you must do, what you have to do, and what you need. You'll learn how easy it can be to sound more French by using indirect object pronouns with the verb falloir.
This lesson is included in my BUNDLED FRENCH LESSONS, so if you own it be sure to go in and have a look at your new French resource!

Here's what's included in this lesson
Video tutorial - 23 minutes
Thorough 2 page study guide - PDF
80 practice cards using FALLOIR + numbered answer key
With this lesson you get two versions of the 80 practice cards. One version has four cards per page and you can print and cut them out in case you like to work away from your screen sometimes. The other version is a PDF with only one card per page so that you can practice on your tablet, phone, or computer. Here are a few examples: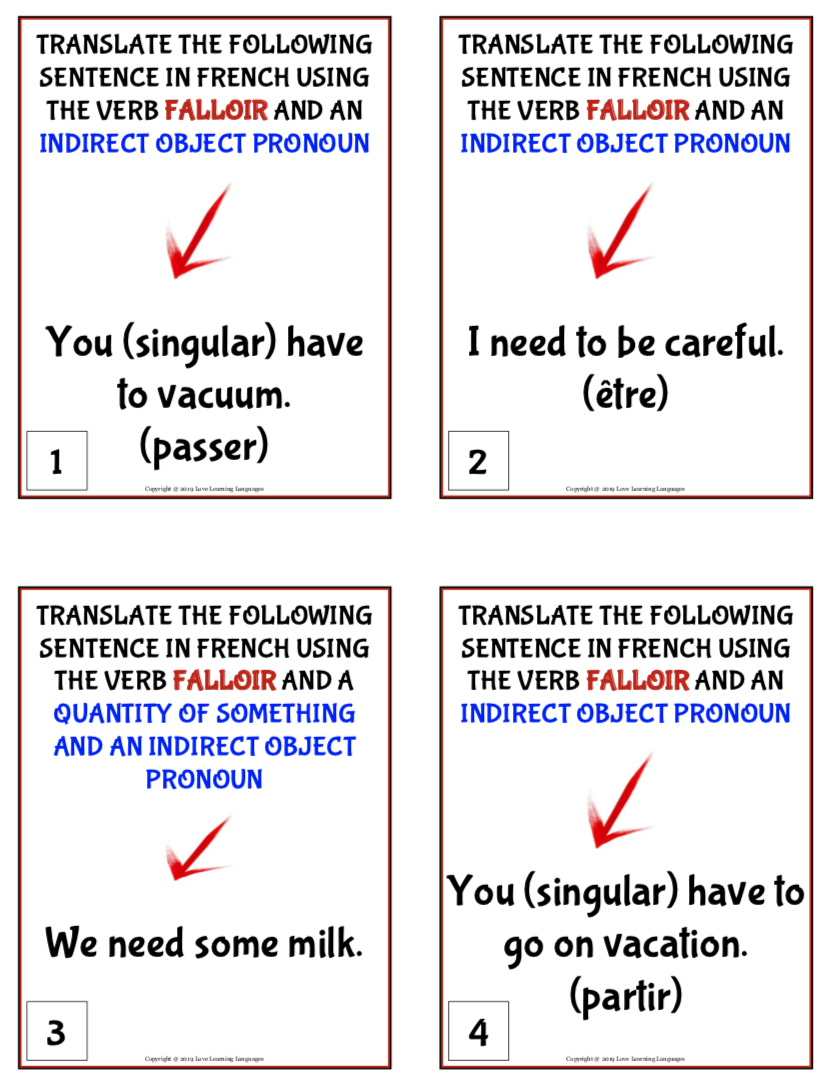 If you are already a supporter of mine on Patreon, I've uploaded a free copy of the two page study guide that goes along with my video lesson which is also posted for you.
Questions about this resource? Just write to me: french@lovelearninglanguages.com