French Demonstrative Adjectives: THIS - THAT - THESE - THOSE
This is the French lesson for you if you find yourself confused as to how and when you should use the French adjectives CE - CET - CETTE - CES.
This lesson is included in my BUNDLED FRENCH LESSONS if you're really serious about learning French.
Included:

Downloadable video lesson on the demonstrative adjectives
Lesson guide with rules, examples, and quick tips.
3 online multiple choice quizzes
75 practice cards with answer key and response sheet
Step 1: Watch the video grammar lesson about French demonstrative adjectives. Before watching the lesson, be sure to download lesson guide where you'll find all of the rules and examples given in the lesson. You can write down additional notes you hear and find helpful during the lesson. This will be a handy guide to add to your French study resources.

Step 2: You will have three online multiple choice quizzes to take. Each quiz has ten questions. The first two only require you to choose the correct demonstrative adjective. The first one includes hints as to whether the nouns are feminine or masculine, but the second one doesn't! The third quiz requires you to use the correct adjective within a sentence. These quizzes will help you out a lot before moving on to the 75 practice cards.

Step 3: Now it's time to truly check yourself. I'm including a set of 75 practice cards to really challenge you! An answer key is included so that you can easily check your work as well as a numbered sheet to record your answers.
I'm including paper free versions that you can open up on your device as well as versions with 4 cards per page that you can print and cut out in case you enjoy being away from the screen sometimes. One version includes hints as to whether the nouns in question are masculine or feminine, and the other set does not
You'll be able to use these resources anywhere to truly master French demonstrative adjectives. Here's what some of the cards look like: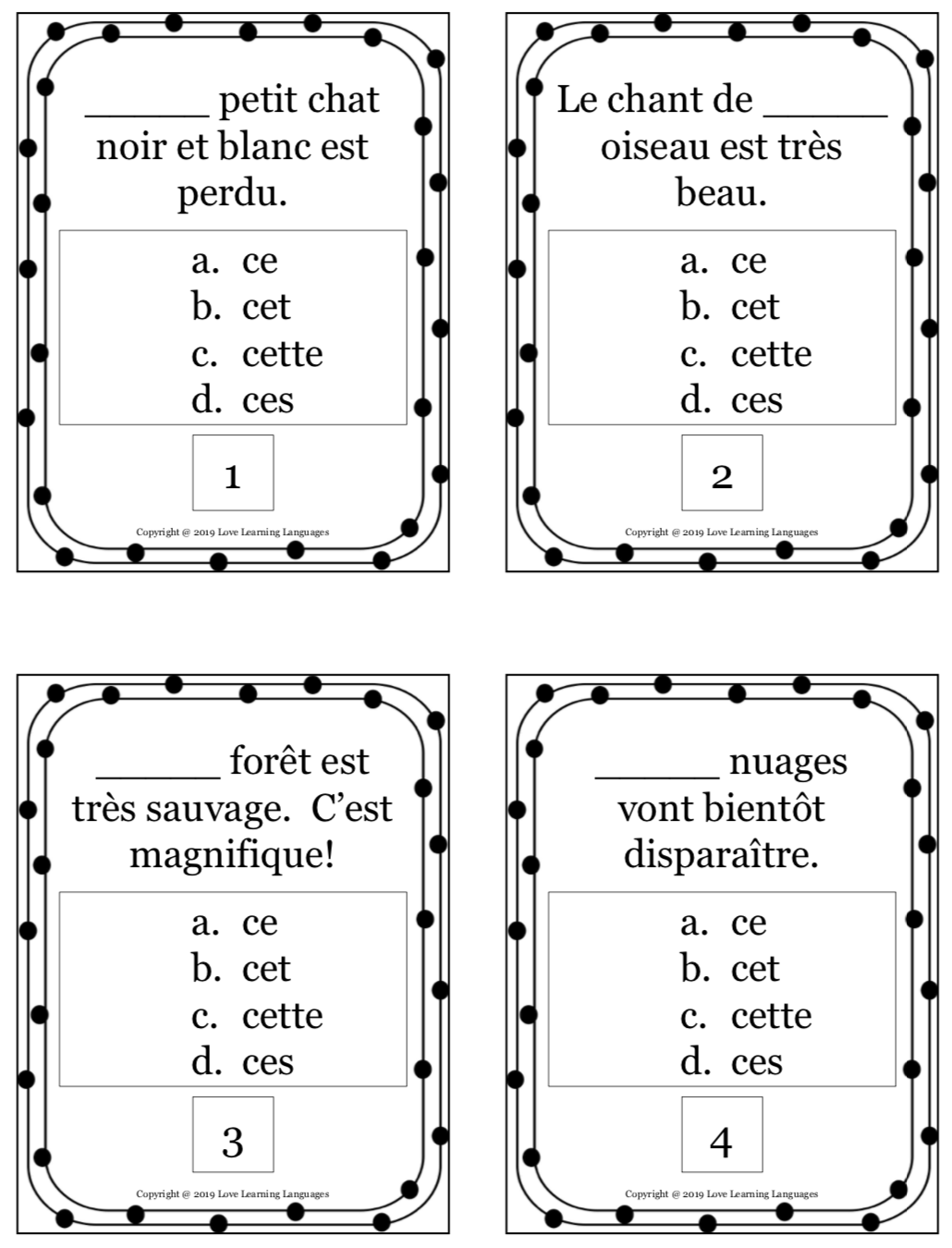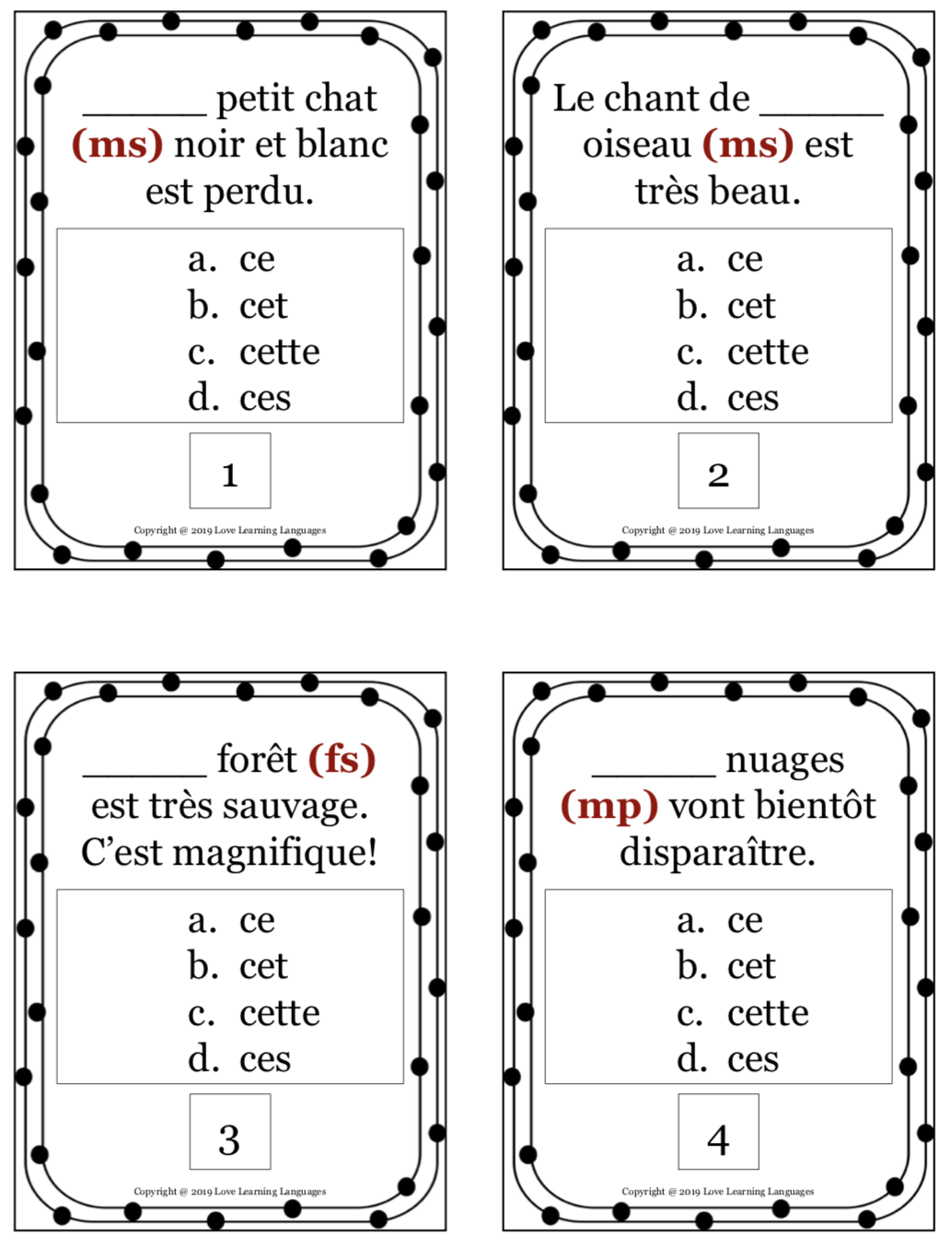 If you have any questions about this course or any of the others in the Love Learning Languages Academy just drop me a line: french@lovelearninglanguages.com